Sherwin K. Cheng, DDS
Dr. Sherwin Cheng is a different kind of dentist. He takes the time to listen to you and provide you with the best care possible. Rather than being rushed, you know that Dr. Cheng is there to serve your needs.
With over twenty years of experience exclusively in state-of-the-art dentistry, Dr. Cheng utilizes only the least invasive techniques and highly effective materials available. Please visit us and experience for yourself one of the most advanced and unique dental practices in New Jersey.
Dr. Cheng is dedicated to advanced post-doctoral study. His work with some of the nation's leading dental practitioners enables him to provide you with a comprehensive and advanced approach to your oral health.
Born in New York, Dr. Cheng went to University of California, Davis, graduating with a BS degree in biological sciences. Following his undergraduate education, Dr. Cheng continued his studies at the University of Maryland Baltimore College of Dental Surgery. After graduation from dental school, Dr. Cheng furthered his education with a General Practice Residency at the University of Medicine and Dentistry of New Jersey, New Jersey Dental School. Dr. Cheng has practiced his entire career in Bergen County, New Jersey.
Dr. Cheng practices all phases of dentistry, with emphasis in comprehensive family dental care and conservative micro-dentistry. He enjoys the challenges of difficult and complicated restorative cases with the focus on saving teeth. Patients of all ages are welcome and are treated with careful attention.
Dr. Cheng's hobbies include studying advanced dentistry (it is both his vocation and his passion), analog tube audio (hi-fi), collecting functional art and fine wine, coaching baseball with his son, Michael, and enjoying family time with his wife, Elisa. Dr. Cheng and his family reside in Tenafly, New Jersey.
---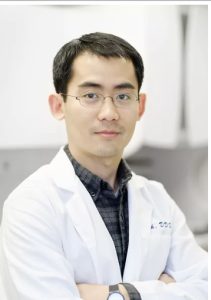 Jong Park, DDS
Dr. Park is from Tenafly, New Jersey. He graduated from Cornell University with a Bachelor of Science in biological engineering. He attended Columbia University College of Dental Medicine, where he completed his Doctor of Dental Surgery degree, and went on to do his General Practice Residency at Hackensack University Medical Center. There, he honed his skills in comprehensive dentistry with an emphasis on oral surgery, rotary endodontics, periodontal care and implant restorations. When he is not serving the needs of his patients, Dr. Park enjoys spending time with his wife, Hyme, and children, Noah and Danielle. He enjoys playing basketball and grilling in his backyard, as well as researching advancements in dentistry.