Our dental team welcomes you to the office of Sherwin Cheng, DDS! Each member of our staff is professional, friendly, and capable of meeting your every dental need. Our team is committed to helping you achieve and maintain an attractive, healthy smile. We treat each other like family and are excited to welcome you to that dental family. We encourage you to contact our dental office in Tenafly, New Jersey, to learn about us and to schedule an appointment with our dentists!
Front Desk Coordinator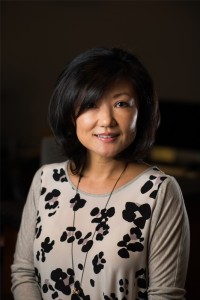 Elisa – Patient Care Coordinator
One of the first friendly faces you see when you walk through our doors is Elisa. Since joining our office in 2004, Elisa has developed a vast knowledge of dental insurance. She will be scheduling your treatment and explaining co-pays, making sure you understand your financial obligation before all appointments. She is also licensed in dental radiography. She enjoys getting to know all the patients and is always ready to lend a hand with a smile. Elisa stays busy with her husband and her son, Michael. She is also a certified fitness instructor and loves to teach classes in her free time.

---
Dental Assistants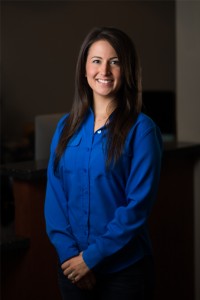 Brittany – Registered Dental Assistant
Brittany has been Dr. Sherwin Cheng's patient since she was 6 years old and has been working with him since he opened his practice in Tenafly in 2004. She obtained a degree in forensic psychology from John Jay College of Criminal Justice. She is a licensed dental radiographer and certified dental assistant. Brittany has comprehensive understanding in all aspects of the dental field, including insurance and patient coverage, and is eager to address any questions or concerns regarding patient treatment. She takes pride in upholding the best standard of care while maintaining patient comfort. Brittany lives locally with her husband and enjoys cooking, baking, yoga, and spending time with her family and dog.
---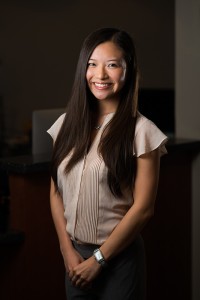 Yukiko – Registered Dental Assistant
Yukiko is a licensed dental radiographer as well as being a certified and registered dental assistant. She has been part of our dental team since 2009. She graduated from Pace University with a bachelor's degree in psychology. Yukiko's compassionate personality allows patients to feel very comfortable and relaxed in the dental chair. She loves helping people get the care they need and educating them about the benefits of oral health. She is also very knowledgeable about dental insurance benefits and patients' coverage. Yukiko finds great pleasure in working for Dr. Sherwin Cheng and strives to increase quality and service daily. She enjoys spending her free time with her friends and family, listening to music, and traveling.
---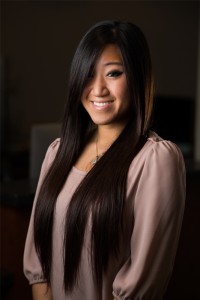 Jessica – Registered Dental Assistant
Jessica joined Dr. Sherwin Cheng's office in April 2013 with previous dental experience. She is a dental assistant with a license in dental radiography. Jessica graduated from Kean University with a bachelor's degree in marketing in May 2010. Jessica's bubbly personality is always welcoming to the patients as she greets them and puts them at ease. She enjoys making a difference in patients' lives by helping to meet their dental goals and needs. She is fluent in the Korean language and loves to cook, play video games, and go to the gym.
---
Hygienists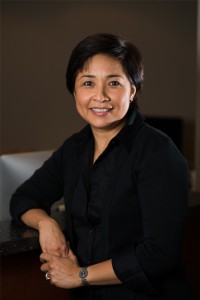 Melani – Registered Dental Hygienist
Melani graduated from Bergen Community College, School of Dental Hygiene and has been practicing as a registered dental hygienist for over 20 years. She takes pride in working for Dr. Sherwin Cheng, whose goal is to provide the best possible dental care for his patients, and she is proud to be part of his caring team. Since joining his office in 2004, her priorities are to provide a thorough dental cleaning, recommend the best technique for oral care, as well as educating her patients. Melani truly enjoys learning about each and every one of her patients. Outside the office, she is an active member of her parish. She loves going to the beach and watching sports.
---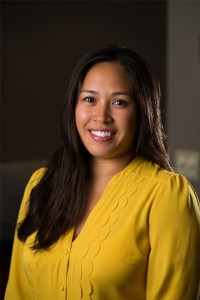 Lindsay – Registered Dental Hygienist
Lindsay knew at a young age that she wanted to be in the dental field. She graduated with a Bachelor of Science degree in psychology from Stony Brook University and then pursued the dental hygiene degree at Bergen Community College in 2005. Lindsay's goal is to make each appointment personal with a strong emphasis on education so the patients can maintain their oral health with good home care. She enjoys working with patients of all ages to provide thorough and gentle dental care. During her free time, Lindsay enjoys traveling, scuba diving, snowboarding, and spending time with her husband, family, and friends.
---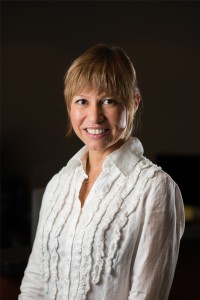 Marianna – Registered Dental Hygienist
Marianna is originally from Moscow, Russia. She has a bachelor's degree in geography from Belorussian University. Marianna began her career in dentistry as a certified dental assistant. Then she pursued her education in hygiene school at SUNY Farmingdale Dental in 1998. As an outstanding student, she was awarded with a 1997-1998 ADHA Institute Scholarship and accepted into the Phi Theta Kappa Society. Later, she received the Guggenheim Award for excellence and proficiency in the Profession of Dental Hygiene, but she always says that her best reward is the patients' healthy and beautiful smiles at the end of each treatment. She is fluent in the Russian language. Her favorite hobbies are hiking, swimming, and skiing.